Hope Karson is a so called guidance counsellor at Beaver Falls.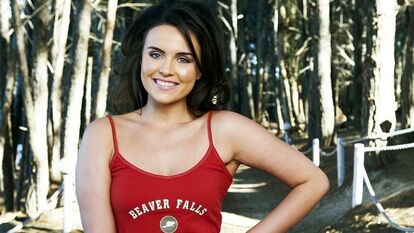 Slightly ditzy, always smiling, possibly a bit try-hard but completely unthreatening, right? ... or maybe not... because beneath the façade Hope is insecure to the point of being slightly unhinged and utterly ruthless when it comes to getting what she wants: namely A-Rab.
So, on first look and to most people at camp, Hope is likable, concerned about everyone's welfare, a good listener and always up for fun... Beneath the chirpy exterior, however, lies something a bit darker. Her desperation to fit in, to be part of things is all consuming. Fed by her critically low self-esteem, a secret jealous obsession with Rachael soon consumes Hope, who feels threatened by the (very real) possibility that her now boyfriend A-Rab, still harbours residual feelings for Beaver Falls' original good girl. It soon becomes clear that Hope is someone who'll do whatever it takes to get what she wants - be that A-Rab or anything else... She isn't above lying, manipulation, snitching or even threatening the campers - but all whilst maintaining her wholesome, perky persona. There's real steel to this girl but no one will spot it apart from Rachael. And this slightly tense relationship is only exacerbated by the fact that Rachael and Hope share a bunk.